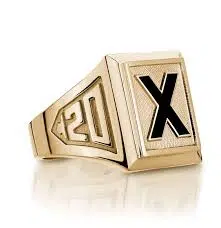 Officials at StFX say the countdown is over.
They say it's an exciting day on campus; the X-Ring ceremony is being held at the Keating Centre at 2 p.m.
Cindy MacKenzie, a spokesperson for the university, tells The Hawk students have been counting down since day one.
"They are very excited- they count down the days," she says. "It usually starts at over 1000, and now it's down to one day."
MacKenzie says it's an exciting and emotional time for graduating students.
She says the ring is known across the country, and beyond.
"It's recognized in corporations, social justice, (and) all different types of businesses around the world."
MacKenzie says more than 900 students will receive their X-Rings during the ceremony, which you can watch here.