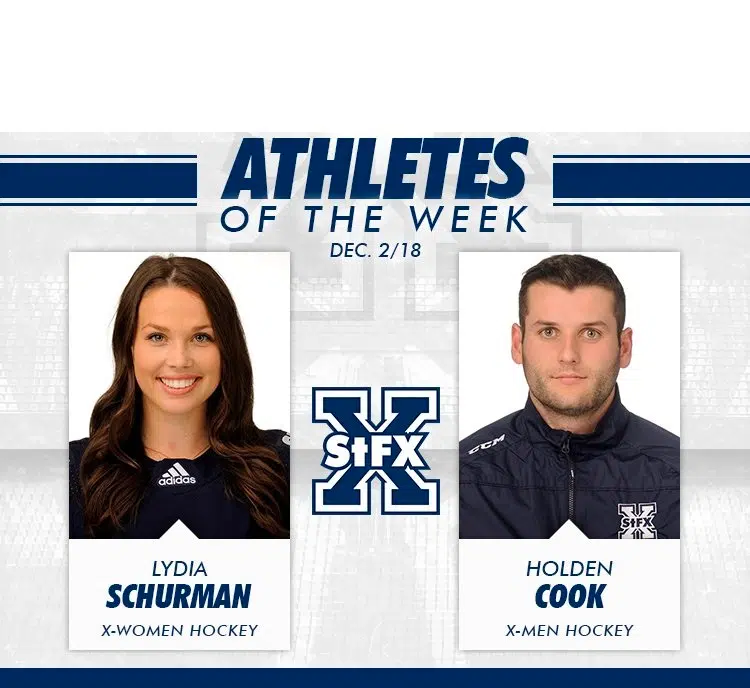 The last StFX athletes of the week for 2018 have been announced.
Holden Cook, a forward with the X-Men hockey team, earned male honours; he had a power play goal in StFX's 5-2 loss to Dalhousie in Halifax Wednesday night, and the X-Men's first goal of the game in Saturday's 3-2 road loss to Moncton.
Lydia Schurman, an X-Women hockey forward, won the female award after she scored the first goal of the game in Wednesday night's 3-1 win against Saint Mary's in Halifax.