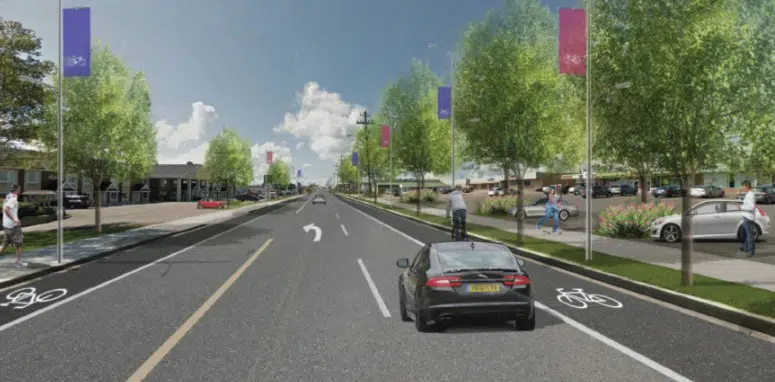 Port Hawkesbury's mayor says government funding for the Destination Reeves Street Project is contingent on the project moving forward in its current form.
The plan includes beautification and facade improvements, and reducing Port Hawkesbury's main street from the current four lanes down to three; the middle lane would be used as a turning lane.
The lane reduction aspect of the project has created some debate among town residents and councillors.
After December's regular town council meeting Tuesday night, Brenda Chisholm-Beaton, the mayor of Port Hawkesbury, said they can't simply remove the new road design from the plan, and expect to keep the government funding for the other parts of the project.
"If you were to dig out one of those essential elements that hinges on a complete street project, then it would cease to be a complete street project," she said. "That would require, probably, a resubmission of a new proposal that would be quite different than the original."
Chisholm-Beaton said the project, as it stands now, likely wouldn't happen if they had to resubmit their proposal and make another funding request.
She said there's no guarantee any of that funding would still be available if they were to make a new submission.