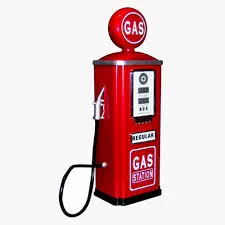 It was fun while it lasted, but the price of gas is back above $1/litre.
The price of gas climbed 2.8 cents during the regular price adjustment at midnight, which means the new range for a litre of regular self-serve in the Quad Counties is between $1.02.4 on the low end, and $1.05.4 on the high end.
Gas, which had dropped every week since the Thanksgiving long weekend, fell more than 29 cents in those eight weeks, an average of a little more than 3.5 cents per week.
Diesel increased as much as 1.9 cents a litre; that means the new range in the Quad Counties is between a minimum of $1.15.2 and a maximum of $1.18.2.