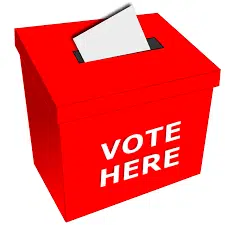 You have another chance to cast your ballot ahead of the Town of Port Hawkesbury's special election.
There's an advance poll at the Shannon Studio in the Port Hawkesbury Civic Centre from 12 p.m. until 8 p.m.
The first day of advance polling took place Saturday.
The special election, which will be held Dec. 15, was called after former councillor Jeremy White moved outside town limits, and his council seat was vacated in September.
Four candidates are on the ballot- Maris Freimanis, Blaine MacQuarrie, Dave Ryan and Michele Tabensky.