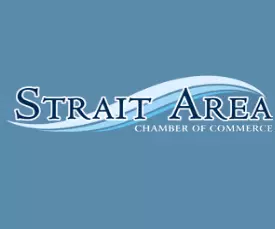 The executive director of the Strait Area Chamber of Commerce says chamber officials are encouraging residents to shop local for the holidays.
There are 13 days until Christmas.
Amanda Mombourquette, the chamber's executive director, tells The Hawk shopping local is a good idea all year long, but especially in the lead-up to Christmas.
"It's important to remember to shop local all the time, but certainly, during the holidays, we're all spending a little extra, we're wanting to find the perfect gift," she says. "There's really lots of opportunity locally here to find the right fit for the right person in your life."
Mombourquette says chamber officials provide promotion and a discounted radio package for their members to help spread the shop local message.
She says you might be surprised by what you find in your local area, both in terms of products and discounts.
"(We) have such interesting and unique gift opportunities for people, it's worth going in to check it out," she says. "Our small business owners recognize that the holidays are a great time to get your name out there, but also to provide the opportunity for customers to access discounts, so there's all kinds to be found locally."
Mombourquette says our local business owners are the ones who support our local minor sports programs and charities, so it's important to support them during the holidays, and year-round.