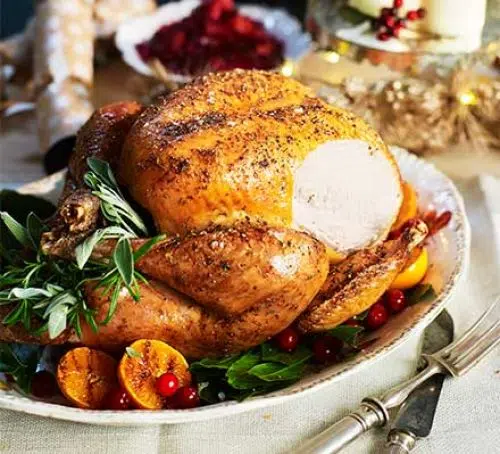 Volunteers with Port Hawkesbury Seasonal Services are preparing Christmas dinners for delivery as the holiday season draws closer.
They prepare full Christmas dinners and deliver them to those who may not otherwise get the meal with help from reps from local businesses and community groups.
Joe Praught, who has been a volunteer for more than 40 years, tells The Hawk there is a fair amount of work that goes into preparing the meals.
"It's actually a complete Christmas dinner, from the turkey, potatoes, carrots, turnip, apples, oranges, grapes and a loaf of bread and a jug of milk and cookies," he says. (There's also) candy if there happens to be children (in the family)."
Praught says it's a rewarding experience.
"It just kind of feels good to think that we're doing something to try to make sure that somebody in need has a Christmas dinner."
Praught says none of this would be possible without the support of members of the local community, and the roughly 30 other volunteers who help put the orders together and deliver them.
He says the meals will be packaged Saturday, and delivered Sunday.