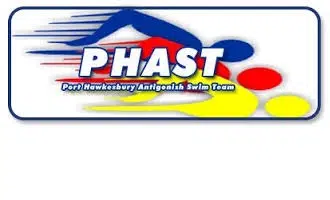 Members of the Port Hawkesbury Antigonish Swim Team took part in a weekend meet in Truro.
10 PHAST swimmers competed at the Top 16 Holiday Countdown; it started Friday, and wrapped up Sunday.
Malcolm Cameron finished first in the 50m and 100m breaststroke, and second in the 200m breaststroke.
Aidan Doucet placed third in the 50m butterfly, Matthew Penner was third in the 200m breaststroke, and Anna Robinson finished second in the 400m freestyle and 100m butterfly and third in the 1,500m freestyle.
The men's relay team placed third in the 200m medley.