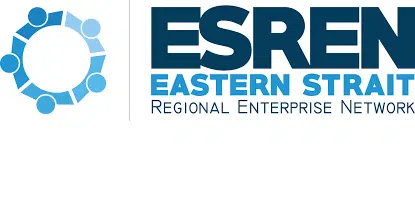 Municipal officials in Antigonish Co. say they expect to make a decision on their place in the Eastern Strait Regional Enterprise Network by January.
Officials with all five municipal units in the REN- the Town of Antigonish, Antigonish Co., the Town of Port Hawkesbury, the Municipality of the District of Guysborough and the Municipality of the District of St. Mary's- submitted notice of intent to withdraw in March.
Since then, municipal, provincial and REN officials have been working to address the concerns of municipal officials- specifically, provincial funding, the REN's governance model, and a required three-year commitment.
After December's regular municipal council meeting Wednesday night, Owen McCarron, Antigonish Co.'s warden, said their next step is to review what they have from their provincial counterparts.
"We've asked the province for some information, and we've received that," he said. "Right now, what we're going to do in early January, we're going to sit down and go over several aspects of the REN, and see where we go as a council.
McCarron said the REN has been involved in a lot of different projects, and they want to determine how those projects have impacted the municipality, and businesses in the municipality.
He said it doesn't matter what their counterparts in other municipalities do- they'll make a decision that's best for them.
"If another partner leaves, it does impact every other partner within the REN; however, I think our county is of the mind that we'll make a decision that best reflects the county's needs," he said. "We won't be, probably, swayed in either direction by someone else's decision to stay or not to stay."
McCarron said they'll likely be in a position to make a decision by January's regular council meeting.