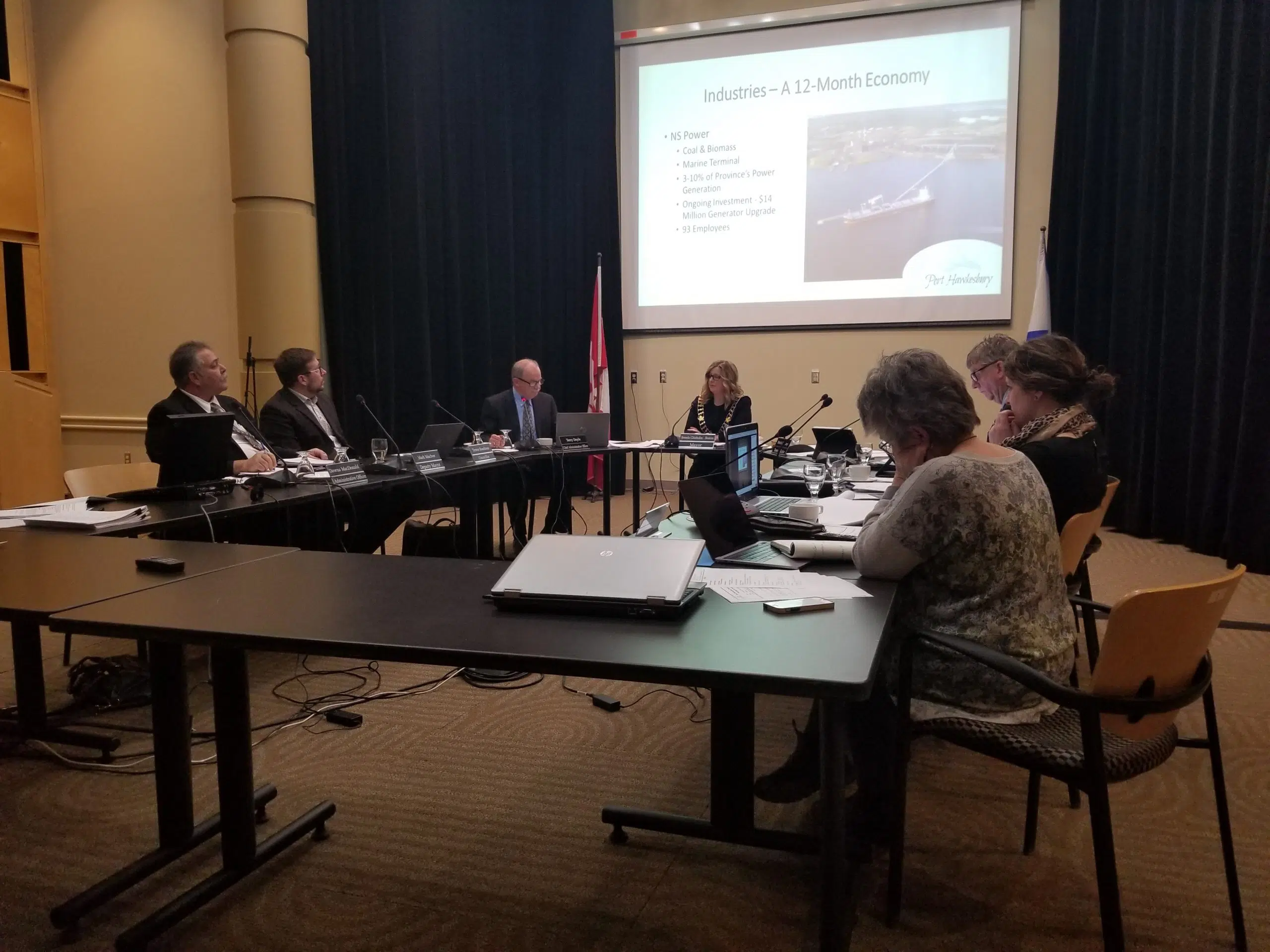 Town councillors in Port Hawkesbury will wait for more information before they decide on a motion regarding the Destination Reeves Street Project.
Blaine MacQuarrie, the town's newest councillor who was elected in a special election in December, was sworn in before January's regular town council meeting Tuesday night; during the meeting, MacQuarrie introduced a motion to amend their proposal to remove the Reeves St. redesign portion of the project, while moving forward with the remaining components.
Councillors voted to get more information on if that's possible from their federal and provincial counterparts before they make a decision.
After the meeting, Brenda Chisholm-Beaton, the mayor of Port Hawkesbury, said it's an important issue for the town, so they need the proper information.
"What, if any, would be the plausibility of continuing with the project without that element included?" she said. "These will be discussions that we will plan to, hopefully, be able to organize within the period between this public meeting and the next public meeting."
Chisholm-Beaton said it's a $5 million project, so due diligence is very important.
"It's a growth plan- it already has spurred on all kinds of interest in the town," she said. "Lots of money and investments have been made that have been spurred on by Destination Reeves St."
Chisholm-Beaton said they'll try to get the answers they need from their funding partners, and discuss the motion at February's regular meeting.