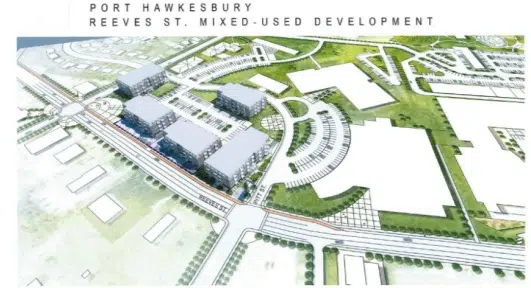 The mayor of Port Hawkesbury says a hotel developer is investigating the possibility of building a new hotel in the town.
Brenda Chisholm-Beaton says reps with a national chain are conducting a feasibility study, which should be finished by the end of February.
She says the site being considered is the former vocational school property.
After January's regular town council meeting Tuesday night, Chisholm-Beaton said the Port Hawkesbury Civic Centre is a great venue that misses out on a lot of events and conferences because of a lack of accommodations in the area.
"Unfortunately, we aren't able to reach the potential that we could with this building, as well as some of our other recreational infrastructure and our sporting infrastructure," she said. "It's very hard for us to compete for those medium and large-sized venues."
Chisholm-Beaton says the hotel developer heard a presentation from town officials and business leaders in the town in December.