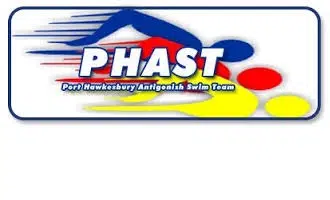 Members of the Port Hawkesbury Antigonish Swim Team took part in two age group events across the province.
Swimmers with PHAST's AAA qualified squad competed in Halifax in preparation for February's David Fry Senior Championship.
Two finished in top spot- Riley Avery in the 400m IM and 200m IM and the 400m freestyle and 200m freestyle, and Aiden Doucet in the 100m butterfly.
Four AA age group swimmers were in Greenwood to prepare for February's AA qualifying meet in Wolfville.
Two ended up on the podium- Emma Crispo was third in the 50m butterfly and Meghan Hayes placed second in the 100m butterfly and third in the 400m freestyle, 200m freestyle, 50m backstroke and 50m butterfly.