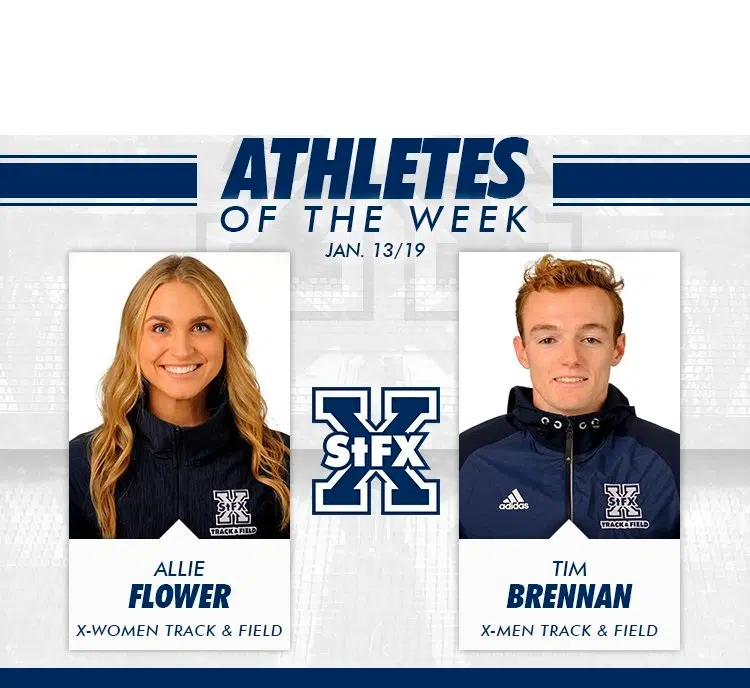 The latest StFX athletes of the week are track and field sprinters.
Tim Brennan won the male award after he finished first in a pair of events at Saturday's Moncton Open- the 400m and 600m- and broke a meet record in the process.
Allie Flower earned female honours.
Flower, who had a pair of first-place finishes in the 300m and 600m, broke two meet records.