Community Christmas Events
Christmas Parades
Whycocomagh Christmas Parade & Tree Lighting: December 7, 6:30pm along Main Street. Food bank donations collected along parade route by WEC Student Council.  Tree Light Up at 7pm at St. Andrew's Church. Hosted by the Lion's Club. Santa will be there with treats for the kids.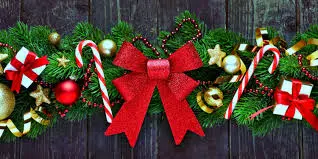 Holiday Events
Village of St. Peter's Annual Christmas Tree Lighting, December 7, 6pm at Richmond Villa. Santa will be visiting, there will treats for the kids, and some entertainment inside once the tree is lit.
Mulgrave Old Fashioned Christmas, December 9th at the Mulgrave Museum. Santa, refreshments.
Annual Christmas in the Glen: December 14th, 6:30pm. At the Father John Angus Rankin Cultural Centre, Glendale.  Tree lighting and Community Holiday Gathering.
Annual Community Christmas Dinner: December 25th, 2pm, St James United Church, Main Street, Antigonish. Everyone is invited to attend this event.
Anyone who is interested in cooking, donating or volunteering, or is in need of more information can contact Natasha at 902-872-2737, or email xmas@stjamesuc.com. Anyone who would like to make a monetary donation can do so online at www.stjamesuc.com/xmas
Charitable Events
The Hawk's Food Bank Fill Up – December 6, 3-7pm, Sobeys & Superstore in Port Hawkesbury. Collecting non-perishable food bank items and monetary donations for the Port Hawkesbury Food Bank.
Paramedic Toy Drive – December 8th, 10am-4pm, Walmart in Port Hawkesbury and 9am-3pm at Walmart in Antigonish. It is in support the Antigonish Knights of Columbus annual Toy Drive Campaign.
Food Drive – December 15th, 12-5pm, Charles Fores Coop in Arichat. Hosted by the Isle Madame Fire Department and the Girl Guides.